Elisa Chan: Female Founder Making an Impact
We recently got the chance to sit down with Elisa Chan. Elisa Chan is the Founder and Managing Director at Enspired+, delivering innovative marketing solutions in Sydney, Australia!
Elisa built her first e-commerce website at the age of 14 and by her early twenties she had successfully started, commercialized and sold her first start-up.

Shortly after finalizing the acquisition of the business, Elisa moved into the start-up sector, and has since worked with over 40 start-ups across the globe.
With over ten years of senior marketing and communications experience across a range of sectors from technology, telecommunications and travel, she relishes marketing in the business-to-business channel, and loves nothing more than driving business innovation in order to deliver results. 

Her specialties include creation and delivery of integrated marketing and communications programs to increase brand awareness, generate leads for sales and contribute to revenue growth.
Passionate about gender diversity in business for women and creating sustainable business eco-systems in developing countries, Elisa has spent time in Africa consulting for USAID, TechnoServe, PATH and the UN World Food Program's Thrive Project. In 2014 Elisa was one of the first Australians to be named Global Community Champion for Women's Economic Empowerment for UN Women's Knowledge Gateway program.
Prior to founding Enspired+, Elisa was Marketing Director for Macquarie Telecom Group's Cloud Services business and counts Groupon and Orbitz among her former employers. 

Elisa, Thank you for speaking with us today. Can you tell us how did you get started?
My marketing career is almost a side effect of my love of travel.
I grew up on a farm and I used to see planes flying overhead. I used to wish I could be on them so I decided that when I grew up, I would centre my career in travel. When I turned 16, I began to realise that to have a career in the travel industry, you need hands-on experience. I went door to door to each travel agent, hoping someone would take a chance on me as a free work experience student. Finally, I landed an unpaid gig on Saturdays at a travel agency in Chinatown.

At the same time, I spent my free time building websites. I built my uncle's computer hardware business – an ecommerce website – when I was 14. I eventually realized that I can combine my passion for digital design and marketing and my travel experience. That's when I launched my first start-up selling cruises online, EseaCruising. My experience eventually led me to a career in the tech space. I was lucky enough to advise a number of tech-startups on their marketing strategy and work as the marketing director of Macquarie Cloud Services, a business of Macquarie Telecom Group.
When did you decide that you wanted to become an entrepreneur?
I don't know that I ever made a conscious decision to become an entrepreneur. As a child, I was always finding ways to make a little bit of extra pocket change. I still remember the time I sold a typewriter my dad had picked up from a garage sale for $5 to one of my classmates for $35. Mum and Dad didn't notice the missing typewriter for a few weeks, but when they did, they were pretty pleased I made a 700% profit.
What gave you the courage to start a company?
I don't know that I would say it was courageous, but an innate drive. I've always sought out opportunities. Even when it might seem risky, I'll give it a try. I'm often asking myself, "What is there to lose?" And the answer is usually, "Not enough to not try this." It's that simple.
"Women belong in all places where decisions are being made… It shouldn't be that women are the exception." – Ruth Bader Ginsberg #EmpowerWomen

— Elisa Chan (@Lis_Chan) November 20, 2017
What is one of your greatest accomplishments to date? Tell us about something that you are most proud of?
In 2013, I took a sabbatical to volunteer in Zambia for TechnoServe on a project to improve the nutritional intake for patients with HIV. While I was working on the project, figuring out the food pyramid and what processed food is nutritional and what is not was a constant struggle. I realized that despite the fact that I was privileged enough to grow up in a first-world country and attend university, the food pyramid was still a difficult metric to use for measuring nutrition on a day-to-day basis.
I suggested a badging program. If certain processed foods met a certain nutritional criteria, they would qualify for a government badge. Instead of scouring ingredient lists, consumers can simply look for a badge and know they were making a healthy choice for themselves.
At first, it never occurred to me that the UN and the Zambian government would actually adopt my concept. But they did! The project is now in its final stages. I can't wait to return to Zambia and go into a store and see the badge on nutritional food products.


What was one of your most challenging moments and how did you overcome it?
I struggled during my university admissions exam period. I already knew that I was ready to go out into the world and make my mark, but all of my peers had very similar ideas about how to approach education and future careers, which were very different from mine. I knew that unlike becoming a doctor, lawyer, or accountant, my career path didn't require a degree – only a degree of confidence.
While I was swimming upstream, when I look back at those times, I'm glad I persevered and continued working on projects I am genuinely passionate about and not just following a path because it has led others to success.
Does your family support you in your efforts? How?
Absolutely. Many people have notions about the expectations that Asian parents have for their children, but I have always been an unconventional daughter and baby sister. Even when my family has questioned some of my choices, they've always offered me the freedom to do what I wanted to do. When a good friend asked me, "What did you parents do to help you become the person you are?" I said, "They allowed me to do everything."
Beyond my immediate family, there's also my better half, Justin. He has played an integral role in supporting me as I transition from a steady, corporate job to my latest start-up venture, Enspired+. He doesn't shy away from tough love to challenge my thinking and get me out of my comfort zone.
Who are your favorite people and/or role models, both business and personal?
I've always turned to those whose business acumen and experience I value to help guide me along the way. I've been very blessed with mentors who have supported me like the one who came out of retirement to help me set up my first business. Another challenged me to take a sabbatical and fly to Africa. There's also a couple of light-hearted ex-colleagues at Macquarie Telecom Group who offered me invaluable advice.
What message would you send to inspire all the other entrepreneurs out there who look up to you?
If you surround yourself with good people, every challenge becomes an opportunity. Listen to the advice of mentors with ample life and business experience, but do not be afraid to follow your own gut instinct. Sometimes you have to swim against the current to find a new, uncharted opportunity. Finally, work with others. If you come at every situation with collaboration in mind, you can usually find a win/win situation.
What do you understand about your industry that other people don't understand?
Marketing isn't one skillset – it's a thousand. From paper and print to digital marketing and social media, there is always something new to learn or to innovate. It can be easy to underestimate how much is involved. Often people think they can hire one person for all of their marketing, but for most businesses, a comprehensive marketing plan is so detailed, it will require a team to execute.
What's next for you in your career/business?
I am turning my full attention to my latest business venture, Enspired+. It is an integrated marketing agency that offers innovative solutions designed to achieve results on a pay-as-you-go basis. It's the perfect fit for companies of all sizes that can't afford a full-time in-house marketing team or want to supplement their team for big marketing campaigns. I've loved every moment of working with and meeting people from all walks of life.
What does Disrupt mean to you?
It's taking a chance and doing something no one else has ever done before. When you can look at how things are done and ask, "Can this be done differently? Can this be done better?" That's where you find innovation.
Connect with Elisa Chan on LinkedIn: https://www.linkedin.com/in/elisachan/
How A Broke Journalist Was Able To Create A 6-Figure Coaching Company
Many freelancers dream of living a financially free life filled with success. That can be very hard at times due to the trap of doing everything yourself. You never should. Many entrepreneurs are stuck in "solopreneur world" stressing and overdoing themselves when they can make the same amount of money delegating sales and fulfillment. Check this out:
Alex Schlinsky is the Founder and CEO of Prospecting On Demand™, a company specializing in helping coaches, consultants, and agency owners implement the systems and strategies necessary to scale their company and become successful CEOs. Over 125 entrepreneurs have built 6-figure companies utilizing the POD™ community and training.
Alex is decorated speaker and author, making appearances at college universities and being featured in renowned publications such as Entrepreneur Magazine, Forbes, and more. It wasn't always the limelight for Alex. He's had many successes, challenges, and major responsibilities. Here are some of his: 
'Can you tell me the story of your prior successes, challenges, and major responsibilities?'
Successes:
Alex has a major list of successes. After working hard on Prospecting On-Demand, Alex has over 500 students. This leads him to many other successes like speaking at his alma mater UCF for Leadership Week educating others on how to scale their businesses. Not only does he mentor over 500 students but owns a 6-figure marketing agency working with personal injury attorneys and owns a 6-figure coaching company. Alex has spoken for USF NSLS inductions 4 times and was published in Entrepreneur, Forbes, and many more agencies. To add the cherry on top, 125+ agencies/coaches hit 6-figures with POD™ and about 20 have hit 7-figures with POD™. A personal achievement of Alex is successfully achieving his childhood dream of working with the Miami Dolphins.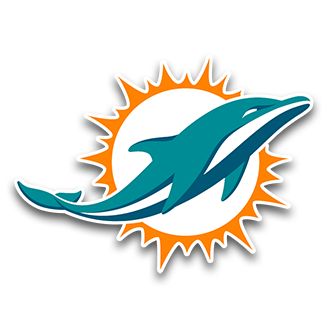 Challenges:
As for challenges Alex explains it best.
"As I got started: Working part-time while at school. Post-graduation realizing my college path led to a dead-end and I had to restart at square 1. With no corporate job, I've always wanted to figure it out on my own led to some LEAN years. Working for the Dolphins and in MMA meant working weekends, long hours, deadlines, and very low pay. Struggled to pay rent for some time while my wife worked as a waiter."
More specific: Mostly great investments in coaching, but one in particular ($30k investment) crippled me for a while. 
Major Responsibilities:
Alex also had a lot of major responsibilities as well! He was handling everything for the agency before ReachLocal stepped in. Did prospecting, sales, and even tried to do fulfillment (ads) even though I was terrible. 
For POD™, created all the content, did all the sales, managed a team of 3-5, made massive investments in coaching that I had to do the work for, etc.

How Entrepreneur Mehran Khan is Transforming the Digital Market at Age 16
With dedication and continuous hard work, one can achieve anything. One just has to work towards the goal with complete honesty and the result will follow sooner or later. Today, we are going to talk about a young boy named Mehran Khan, who is a true inspiration to many youngsters out there, who are feeling lost.
Mehran Khan is a 16-year-old boy, who hails from a Kharan district of Balochistan. Currently, he is one of the most successful entrepreneurs in the country but his journey to the top has been a roller coaster ride with great ups and own. Mehran Khan is the co-Founder of Rifiako Media.
He has made his way to the top with his sheer work and dedications towards his goal of doing something special in life.
When he started his journey from his village, he had no idea where to go. However, destiny had its say and it brought him to the city of dreams, Quetta. After arriving in Quetta, he struggled but soon came to understand what he needed.
After working tirelessly towards his goal, success came knocking at him at a very young age.
After making his niche in marketing, Mehran has expanded his reach to digital video content. Currently, he is producing several digital videos catered to young audience. With this, he has already turned entrepreneur at such a young age.
How This Barber Has Been Able to Completely Reroute His Life Through Entrepreneurship
Entrepreneurship is the name of the game in the 21st century. It even seems to be the last bullet shot on poverty and misery. 
Catalyzed and driven by passion, persistence, patience, and power, meet Guy Coates whose journey to success has been completely undeniable. A life-changing journey that has impacted tens of thousands if not thousands, through entrepreneurship. 
Success is not something you merely pursue, it is something that you attract by the person you become since success never lowers its standard. Indeed entrepreneurship is not only the key but the door to success.
As a smart worker with skills and passion as the better option, Coates has traversed miles. To achieve his success, the entrepreneur sets Goals and targets, visions and dreams to achieve within a certain set time frame. Finally, the marketing tools and strategy he uses are mind-boggling and a mind opener to the young entrepreneurs. 
Skills and Passion
The ability to be a 'man of the people' is not only super career achievement but also a social achievement. Skills speak louder than words and no wonder nobody bothers to check Coates license. Everyone is now fully aware for the past decade and a half, that yes indeed it is not just education but the output that matters. The passion of seeing people looking good and having increased self-esteem has been the driving force behind the entrepreneur venturing into this lucrative entrepreneurship. 
The youtube series he began that recaps local barber battles in the DMV area called the Recap Baber show has cut reality stars.
Skills and passion have been Coates definition for the past 15 years as you cannot separate the latter from the former. Half heartedness is Coates greatest enemy in achieving his goals and for sure passion became experience, the experience became a success which continues to tower beyond the skies.
Goals, Visions, and Targets
Where there is no vision people perish. Coates targets to build a brand big enough for people to trust and buy products to help with their profession and for the clients to have the look last longer. The launching of the classic movement called Beyond the Chair is already underway. 
This will be of great aid to other barbers that will create something for their children. Isn't that great? But as you can tell it will not be an easy task, but who can stop the hero, champion, a conqueror with a whooping wonderful nine children and a grandchild? Viva!