How A Broke Journalist Was Able To Create A 6-Figure Coaching Company
Many freelancers dream of living a financially free life filled with success. That can be very hard at times due to the trap of doing everything yourself. You never should. Many entrepreneurs are stuck in "solopreneur world" stressing and overdoing themselves when they can make the same amount of money delegating sales and fulfillment. Check this out:
Alex Schlinsky is the Founder and CEO of Prospecting On Demand™, a company specializing in helping coaches, consultants, and agency owners implement the systems and strategies necessary to scale their company and become successful CEOs. Over 125 entrepreneurs have built 6-figure companies utilizing the POD™ community and training.
Alex is decorated speaker and author, making appearances at college universities and being featured in renowned publications such as Entrepreneur Magazine, Forbes, and more. It wasn't always the limelight for Alex. He's had many successes, challenges, and major responsibilities. Here are some of his: 
'Can you tell me the story of your prior successes, challenges, and major responsibilities?'
Successes:
Alex has a major list of successes. After working hard on Prospecting On-Demand, Alex has over 500 students. This leads him to many other successes like speaking at his alma mater UCF for Leadership Week educating others on how to scale their businesses. Not only does he mentor over 500 students but owns a 6-figure marketing agency working with personal injury attorneys and owns a 6-figure coaching company. Alex has spoken for USF NSLS inductions 4 times and was published in Entrepreneur, Forbes, and many more agencies. To add the cherry on top, 125+ agencies/coaches hit 6-figures with POD™ and about 20 have hit 7-figures with POD™. A personal achievement of Alex is successfully achieving his childhood dream of working with the Miami Dolphins.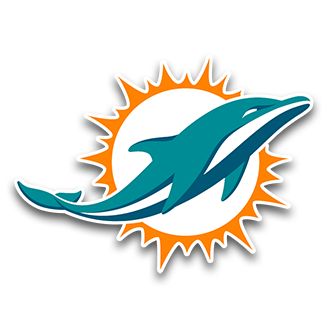 Challenges:
As for challenges Alex explains it best.
"As I got started: Working part-time while at school. Post-graduation realizing my college path led to a dead-end and I had to restart at square 1. With no corporate job, I've always wanted to figure it out on my own led to some LEAN years. Working for the Dolphins and in MMA meant working weekends, long hours, deadlines, and very low pay. Struggled to pay rent for some time while my wife worked as a waiter."
More specific: Mostly great investments in coaching, but one in particular ($30k investment) crippled me for a while. 
Major Responsibilities:
Alex also had a lot of major responsibilities as well! He was handling everything for the agency before ReachLocal stepped in. Did prospecting, sales, and even tried to do fulfillment (ads) even though I was terrible. 
For POD™, created all the content, did all the sales, managed a team of 3-5, made massive investments in coaching that I had to do the work for, etc.

Meet Andra Gogan; The Multi-talented Vlogger and Two Time World Record Holder
What were you doing when you were around ten years old? Most of us at that age still had no idea of how the world works. Many still had no dream of whom they wanted to become, and those who did, dreamt of what they wanted to be when they become adults. Most of the dreams do not come true. Even so, there are a few individuals that take a different path. At only 11 years of age, Alexandra Gabriela Valentina Gogan, famously known as Andra Gogan, was already breaking world records and achieving the unthinkable.
Gogan is a young woman with many talents, which she discovered at a young age. She is a singer, actor, vlogger, and can play the guitar. Incredibly, she has excelled in all those fields and is continuing to do so. Gogan is achieving what no one else of her age before her have achieved. Gogan is setting the pace for others coming after her.
Breaking Two World Records with Music
Gogan is a 21-year-old YouTube star from Buzau, Romania. She started singing at the age of three. Together with her brother,  Răzvan Gogan, with whom they share the same talent, they went on to do things that were not done before by anyone in the music industry. They appear not once, but twice in the Guinness Book of World Records.
In 2009, Gogan and her brother broke the record for the longest live concert held by a child. The show lasted for three hours and 20 minutes after she performed 55 songs continuously. Gogan also broke the world record for the most CDs released by a child. She had released a total of 16 albums.
The world record was confirmed on September 15 of that year. 
Some of her music compilations include, Hallelujah (2013), Beautiful Sick (2014), See you in September (2017), What a Boy (2017), And you can be popular (2017), Your Eyes Speak When You Don't (2017), Whatever Happened (2018), You Break a Generation (2018), Dislike (2018), Heart on Insta (2018), Christmas with  you (2018) among others.
Apart from her brother, her father, Florin Gogan has also appeared on one of her Instagram posts.
Going into Acting
Apart from breaking the two world records, Gogan has achieved more in the field of acting. She, however, did not start in front of a camera. Gogan's first started as a voice-over actor. One of the first projects she did of that kind was when she did voice-overs for the animation Rise of the Guardians in the year 2012. 
Later on, she became famous after dubbing live-action animation shows like Doctorița Plușica, Ferb, Phineas, Dog with a Blog, Violet, and Jake and the Pirates Nowhere for Disney, and Come on, Young Titans! For Cartoon Network. Also, she did commercials and other voice-overs for secondary characters for Disney Junior, Disney Channel, and Nickelodeon.
Her most significant success though was when she did the Romanian version of the animated princess in Sofia the First, Ariel Winter did the English version of the same animation movie. Gogan and her brother also participated in the 2016 Romanians Got Talent, a reality contest television program done by the British company, Simco Limited and featured on PRO TV.
What She's up to Now 
Her journey as a vlogger started in 2016 when she launched the mini-series, How to Become Popular at High School. The mini-series went on for four seasons, from 2016 to 2018. Since then, she has accumulated a total of 780,000 YouTube subscribers, millions of views, and almost 700,000 followers on Instagram.
Currently, Gogan is still making music with her brother, choreography, influencing and vlogging on her Tik Tok. She has an audience of over 1.5 Million viewers in TikTok and is planning a music concert scheduled for September this year, Tickets for the Chisinau concert.
In conclusion, Andra Gogan's success speaks for itself. She has conquered the entertainment world at such a young age, which is nothing short of incredible. That, demonstrating that it is possible to achieve one's dreams no matter the age. After all, it is just a number. Don't let it come between you and your dreams.
Judge Graham: The Man Behind Huge Digital Agency Exits
A few weeks ago, I had the pleasure of sitting down with Judge Graham. Judge is a veteran in the digital marketing space and has exited from multiple agencies for hundreds of millions of dollars. We talked about how he got started, his experience, and more. 
Hey Judge, what does your experience in the digital marketing space look like? 
Judge: After making a high 8-Figure exit from one of my agencies, I moved on to another agency and replicated my processes and helped sell that agency for a 9-Figure exit.
How did you position your agencies to sell?
Judge: A few pivotal things I teach on were key to positioning to sell. The first is recurring revenue. If your business isn't generating recurring revenue, you won't be able to sell it for a lot of money. The second is culture, I worked relentlessly to build a rock-solid culture in every business that I am involved with.
Was selling your agency always the goal? 
Judge: It was always the original goal to make an exit from my agencies. When starting, your positioning is much different if your ultimate goal is to sell.
What shifts have you seen in digital marketing?
Judge: I tell all my consulting and mentorship clients this today. In 2019, digital marketing has progressed so much, that we live in the best time to start an agency. The marketplace has become much more educated, and the software has become much easier to use.
What would you tell an agency owner just starting out?
Judge: Find a good mentor, and position your agency to sell. 
If you were to start an agency today, what steps would you take to secure another big acquisition? 
Judge: The same process I took in the past, build recurring revenue and a great culture and stop selling tactics, sell revenue.
Meet the Girl behind One of Instagrams Most Prominent Photography Pages; Giulia Woergartner
Giulia Woergartner is a travel and commercial photographer, based in northern Italy. Growing up in the heart of the Italian Alps, Giulia was surrounded by beauty, which helped shape her love for natural beauty and photography. Because of this, the Dolomites were the earliest subjects of her pictures, an opportunity many photographers can only dream of.
With her yellow jacket and a camera in her hand, she is always chasing the adventure and exploring beautiful corners of this world. Giulia is also very passionate about the environment, the protection and conservation of our planet.
Here are a few questions I asked her:
What is it exactly you do?
I am an artist working as a full-time photographer and filmmaker. My main audience is on Instagram and that is also where part of my income is coming from. As an outdoor photographer, I travel around the world working for lifestyle, outdoor and tourism companies, creating content but also promoting their services or products on my Instagram.
Why did you choose Photography?
Photography has been a doorway to appreciate the place I live in and sparked the curiosity to see the world. The love for photography has developed alongside my interest in the environment and the outdoor. I love having access to the memories I've lived through my photographs. Photographs are very powerful, they keep the memories forever even if things have changed over time. 
What is traveling the world as a photographer like?
Traveling around the world, meeting different people and getting to know different cultures is a dream of many. Traveling always brings a lot of challenges and puts you into uncomfortable situations sometimes, this could be a facing a flat tire on a road trip or losing your passport one day before leaving the country. However, I am grateful for making a living out of something I love and I wake up every day full of energy, ready for the next adventure! 
Best tips for someone looking to start their photography journey?
Go shoot as much as you can! I think with everything you need to put in the work and practice. So many people don't want to put in the work because they just see the results of others without thinking about the path they have to take to get there. In our fast-paced society, I feel like no one has the patience anymore, good things take time and sometimes you just need a little bit of luck, dedication, and self-awareness to move closer to your goals.
What are your core principles?
Creativity, Curiosity, and Impact
What makes your work different than others? 
I was very fortunate to attend an art high school where very early, I developed a close understanding of colors, shape, and composition. My understanding of detail and the way I see subjects has advanced very quickly because of my wide knowledge of art in general. I think in photography there is more to than just going out and taking a photograph, somehow you always let a part of you into the pictures that can express emotions and it can be interpreted differently by any viewer and that is the great thing about art. I like to see myself as an artist rather than a photographer. 
What are your future plans?
One thing that I am definitely not is someone who is thinking too much about the future or projecting it. I like to live life one step at a time and I do not plan or think more than 1-2 months ahead. Life has a weird way of always trying to change the plans you are making and so I just stopped swimming against the current and just go with the flow. Of course, I have dreams and visions I'd like to accomplish but I prefer thinking about how to get there "one step at a time"! 
For now, I am road tripping on the West Coast of the USA, visiting serval national parks and beautiful landscapes I've been wanting to see since I was a little child. The best thing about living in an age where we share so much about ourselves on social media is that you can be a part of everyone's story. So if you want to know what is next, you know where you can follow my adventures!
To keep up with Giulia's journey you can follow her Instagram here.