How Dario Vignali Created the Biggest Italian Community About Digital Entrepreneurship
Dario Viganli was a shy and introverted child. When he was 13th he opened his first blog was excited about the opportunity that the web was giving him. In real life, he wasn't able to speak to anybody at that time. On the web, he could be whoever he wanted to be. He was living with his parents in a small town in the north of Italy where nobody was interested in Digital Marketing. Thanks to the web he able to talk and connect with people all over the world that were just like him. 
With his first blog, he created a small audience. While he wasn't earning money he was excited about the fact that thousands of people were interested in him and what he had to say. This helped him overcome his shyness and introverted character. For a while, he jumped around and blogged about so many different topics even talked about biology at one point. He then realized that if he wanted to succeed he needed to focus on one thing. 
So when he was 18, he understood and found his real passion in digital projects and creating audiences around them. So he started his own personal brand blog (dariovignali.net) which talks about the digital marketing strategies he used in the past to launch his blogs. Dario then figured out that it is better to work in a small language-specific country and become a monopolist. Then one day when he was 22, he was looking at his google analytic dashboard and realized that all those numbers were people. 
People who read his blog and share his ideas, his strategies, and his lifestyle. So he thought: "What if I create a community for those people, allowing them to interact with each other around my personal brand?" This is exactly what he did. He created a facebook group that grew by thousands of people every month.
Growing Marketers
Right now that group is called "Marketers", it's about 50.000 members and is the biggest digital entrepreneur community in Italy. Since the creation of the community, his business has exploded. His blog went from 800$/month revenue with affiliate marketing to more than 10.000$/month. He was really young but was earning more than his university professors. 
At the start, he was earning by writing about his strategies and promoting the tools he was using. Every time his visitors bought the tools I recommended, he earned a commission through affiliation with these services. He was making more than $10,000 with his articles and affiliate marketing, but this was only the beginning. The switch and growth finally came when he found his business partner and they started to create advanced courses about copywriting, facebook advertising and funnel marketing.
Every time they created a new course they were able to launch it on the community and earn a hundred thousand dollars in a few days. They didn't spend that money on Lamborghini leasing or supercars. He started to travel the world continuously and invested every single profit in creating services for his clients. 
Customer Care
He launched super-advanced customer care, a monthly calendar of free meetups for marketers in every region of Italy and many other improvements. In fact, he developed a real exam for his student. 
These certificates have helped them in:
Hiring their best students and growing their business

Make their courses more appealing and raise their prices

Helping their students to find jobs in other companies.
The certification program became a game-changer. Today they know that every great student is a great investment opportunity for them. They hire their best students, they bring them to the next level in terms of marketing skills and then they create new businesses with them. In the last two years, their company has used the community to become a holding company, a sort of accelerator, launching more than 7 profitable businesses in 24 months. 
For example, 1 year ago they launched a project called "Yoga Academy". Right now, after 16 months, Youda Academy is already a community with 30,000 active members and it has its own online school of yoga with 1,000 paying students. They are working hard to launch an amazing smartphone app but, right now, they are already the biggest online school of Yoga of the country.
This is amazing, it is only one of their business. In the last month, they launched an international startup called "ipervox" that helps all entrepreneurs all over the world to create their Amazon Alexa skill without hiring a single developer. They have validated their business model which makes it attractive for investors thanks to their hundreds of clients. Having a community of raving fans it's the most powerful entrepreneurial asset.
How A Broke Journalist Was Able To Create A 6-Figure Coaching Company
Many freelancers dream of living a financially free life filled with success. That can be very hard at times due to the trap of doing everything yourself. You never should. Many entrepreneurs are stuck in "solopreneur world" stressing and overdoing themselves when they can make the same amount of money delegating sales and fulfillment. Check this out:
Alex Schlinsky is the Founder and CEO of Prospecting On Demand™, a company specializing in helping coaches, consultants, and agency owners implement the systems and strategies necessary to scale their company and become successful CEOs. Over 125 entrepreneurs have built 6-figure companies utilizing the POD™ community and training.
Alex is decorated speaker and author, making appearances at college universities and being featured in renowned publications such as Entrepreneur Magazine, Forbes, and more. It wasn't always the limelight for Alex. He's had many successes, challenges, and major responsibilities. Here are some of his: 
'Can you tell me the story of your prior successes, challenges, and major responsibilities?'
Successes:
Alex has a major list of successes. After working hard on Prospecting On-Demand, Alex has over 500 students. This leads him to many other successes like speaking at his alma mater UCF for Leadership Week educating others on how to scale their businesses. Not only does he mentor over 500 students but owns a 6-figure marketing agency working with personal injury attorneys and owns a 6-figure coaching company. Alex has spoken for USF NSLS inductions 4 times and was published in Entrepreneur, Forbes, and many more agencies. To add the cherry on top, 125+ agencies/coaches hit 6-figures with POD™ and about 20 have hit 7-figures with POD™. A personal achievement of Alex is successfully achieving his childhood dream of working with the Miami Dolphins.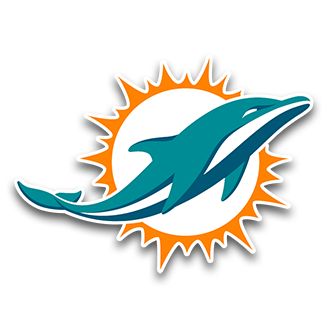 Challenges:
As for challenges Alex explains it best.
"As I got started: Working part-time while at school. Post-graduation realizing my college path led to a dead-end and I had to restart at square 1. With no corporate job, I've always wanted to figure it out on my own led to some LEAN years. Working for the Dolphins and in MMA meant working weekends, long hours, deadlines, and very low pay. Struggled to pay rent for some time while my wife worked as a waiter."
More specific: Mostly great investments in coaching, but one in particular ($30k investment) crippled me for a while. 
Major Responsibilities:
Alex also had a lot of major responsibilities as well! He was handling everything for the agency before ReachLocal stepped in. Did prospecting, sales, and even tried to do fulfillment (ads) even though I was terrible. 
For POD™, created all the content, did all the sales, managed a team of 3-5, made massive investments in coaching that I had to do the work for, etc.

How Entrepreneur Mehran Khan is Transforming the Digital Market at Age 16
With dedication and continuous hard work, one can achieve anything. One just has to work towards the goal with complete honesty and the result will follow sooner or later. Today, we are going to talk about a young boy named Mehran Khan, who is a true inspiration to many youngsters out there, who are feeling lost.
Mehran Khan is a 16-year-old boy, who hails from a Kharan district of Balochistan. Currently, he is one of the most successful entrepreneurs in the country but his journey to the top has been a roller coaster ride with great ups and own. Mehran Khan is the co-Founder of Rifiako Media.
He has made his way to the top with his sheer work and dedications towards his goal of doing something special in life.
When he started his journey from his village, he had no idea where to go. However, destiny had its say and it brought him to the city of dreams, Quetta. After arriving in Quetta, he struggled but soon came to understand what he needed.
After working tirelessly towards his goal, success came knocking at him at a very young age.
After making his niche in marketing, Mehran has expanded his reach to digital video content. Currently, he is producing several digital videos catered to young audience. With this, he has already turned entrepreneur at such a young age.
How This Barber Has Been Able to Completely Reroute His Life Through Entrepreneurship
Entrepreneurship is the name of the game in the 21st century. It even seems to be the last bullet shot on poverty and misery. 
Catalyzed and driven by passion, persistence, patience, and power, meet Guy Coates whose journey to success has been completely undeniable. A life-changing journey that has impacted tens of thousands if not thousands, through entrepreneurship. 
Success is not something you merely pursue, it is something that you attract by the person you become since success never lowers its standard. Indeed entrepreneurship is not only the key but the door to success.
As a smart worker with skills and passion as the better option, Coates has traversed miles. To achieve his success, the entrepreneur sets Goals and targets, visions and dreams to achieve within a certain set time frame. Finally, the marketing tools and strategy he uses are mind-boggling and a mind opener to the young entrepreneurs. 
Skills and Passion
The ability to be a 'man of the people' is not only super career achievement but also a social achievement. Skills speak louder than words and no wonder nobody bothers to check Coates license. Everyone is now fully aware for the past decade and a half, that yes indeed it is not just education but the output that matters. The passion of seeing people looking good and having increased self-esteem has been the driving force behind the entrepreneur venturing into this lucrative entrepreneurship. 
The youtube series he began that recaps local barber battles in the DMV area called the Recap Baber show has cut reality stars.
Skills and passion have been Coates definition for the past 15 years as you cannot separate the latter from the former. Half heartedness is Coates greatest enemy in achieving his goals and for sure passion became experience, the experience became a success which continues to tower beyond the skies.
Goals, Visions, and Targets
Where there is no vision people perish. Coates targets to build a brand big enough for people to trust and buy products to help with their profession and for the clients to have the look last longer. The launching of the classic movement called Beyond the Chair is already underway. 
This will be of great aid to other barbers that will create something for their children. Isn't that great? But as you can tell it will not be an easy task, but who can stop the hero, champion, a conqueror with a whooping wonderful nine children and a grandchild? Viva!