Interview with Katrel Kelly
I had the pleasure of interviewing Hip-Hop Recording Artist and Entrepreneur Katrel Kelly. He has successfully release four independent albums and is one of the original founders of SKE Records. He is now back working on a new album titled "September" as well as created a new music label and space company called GalacticOnes.  
Thank you so much for joining us! Can you tell us a story about what brought you to this specific career path?
Sure, Music and Entrepreneurship has always been something that I loved. As a kid, my grandfather would play all the old school music during family reunion trips. The platters, Ray Charles, Stevie Wonder, Smokey Robinson just to name a few. My mom and dad put me on to classic artist as well, so I knew right away what great music sound like. As far as hip hop, 2pac was my main guy. Then came Jay-Z and Mase. I've been creating music on a professional level since 2007, before that I was really trying to figure things out. I started an Entertainment Company in 2007 with Quinton Hatfield called Street Knowledge Entertainment which was the beginning platform for me to release music on. Just recently in 2018 I stepped down from Street Knowledge and started a new music label and space company called GalacticOnes.
Can you share the most interesting story that happened to you since you started your company?
Well, the story for GalacticOnes is still growing but let it be known that legendary things are already happening. As far as my tenure at SKE, I would have to say my label meeting with Def Jam Records in 2004. It's was the most exciting thing that could ever happen to any up and coming artist. I met with Lenny S, We are talking about a guy who work side by side with Jay-Z for more than 20 years. It was scary, I let him listen to a few cuts from my third project Inspired By Greatness and he loved it. He gave me great advice and explained to me what I really needed to do to get ahead. We were supposed to have a round table with Akon's Brother Bu and The Dream but it never happened. Lenny is over at RocNation right now, hopefully we can get back in the meeting room one day. Last year someone from Def Jam wanted to revisit the situation, so I will let the world know as new information becomes available.
Can you share a story about the funniest mistake you made when you were first starting? Can you tell us what lesson you learned from that?
That's a great question. I have a mistake but it's not a funny one. My mistake was not embracing my ideas and pushing harder at the time when the Internet was really becoming super important for musicians. I had ideas in my mind to create companies like what Spotify is today, even YouTube. I could have at least been a Vimeo. My mind is just constantly thinking and creating to the point I have time for nothing or a focus. So the change in that would be is to focus and go hard on one thing, as well as push the idea of it and grow it.
What do you think makes your company stand out?  
GalacticOnes is kind of a unique company because we aren't just a music or entertainment company. We are also a space company, we are involved in space exploration, technology and research at the same time. My membership and contribution to the Planetary Society will give us the direction on how I can combine Music and Space. It's a strange passion of mine outside of music when it comes to space. I feel like we aren't the only ones here in this universe and I want to be a part of the discoveries. I want to be a part of discovering the new technology, the new possibilities of sustaining life on another planet. I want my team to be a part of this excitement.
Which tips would you recommend to your colleagues in your industry to help them to thrive and not "burn out"?
The key is have a great team, no one can do this alone. Entrepreneurship is very hard and it never gets easier. It has to be a place from love first, that's my motto. Your team is there to help you push through when times get rough. Also, never stop learning. Keep growing and protect your peace.
None of us are able to achieve success without some help along the way. Is there a particular person who you are grateful towards who helped get you to where you are? Can you share a story?
Of course, Quinton Hatfield and I started the music journey together. He invested a lot of time, energy as well as finances in my music career. We have been through alot, and we made money together. He is a very intelligent person and I wish nothing but success for him. I love my brother and hopefully we can do good business again in the future.
How have you used your success to bring goodness to the world?
I have had so much success but I still have a long way to go. I have visions of doing great things for world. I will say this, building SKE was task but I provided a platform and outlet for alot of artist. SKE Records had about 7-8 artist on it at one time.I was putting everyone on without the proper knowledge of running a label at that capacity. It was a place of love where I gave my platforms to people.  VisionBoard Films, SKE Studios were platforms I have invested in and gave people a home. I plan to do it again with GalacticOnes, just in a more Galactic Way.
Do you have a favorite "Life Lesson Quote"? Can you share a story of how that was relevant to you in your life?
Yes I do, Steve Jobs said " Have the courage to follow your heart and intuition. They somehow know what you truly want to become". I have started many ventures,  a lot of them was to make money and not what the heart wanted. I follow my heart and intuition on business ventures now. It has to be from a place of love always.
What are your "5 things I wish someone told me before I started my company" and why. Please share a story or example for each.
Let's take it back to when I first decided to get into business. I would have to say that number one would be to save money. When I had a few other profitable ventures, I was young and had money rolling in. I was spending it as quickly as I got it. I don't feel that bad about it because I was able to travel and enjoy things I never thought I would ever have the means of doing. Save money because you are going to need it in business when times get rough that's for sure.
Guidance would be next, I never had the proper guidance, and I was pretty much doing my own thing and taking life head on. If I had that I think I would have probably been well off. Guidance or mentorship will help you avoid mistakes and pitfalls.
Never take a break, I took a break and I am now playing catch up. Never stop, Sacrifice and keep pushing. When I took a break from doing music, I lost so much time and opportunity. Life get in the away, sometimes we just got to move it out to get things done.
Get a team of people that are smarter than you, It just makes no sense to get people that are on the same level or have the same experience. Get someone that is great at what they do and pay them. It's the only way to evolve any business.
Focus on one thing. As I said before, my mind would just create things while I sleep. I had too much on my plate. Focus hard on one thing and grow it.
You are a person of great influence. If you could start a movement that would bring the most amount of good to the most amount of people, what would that be? You never know what your idea can trigger. 🙂
It would definitely be a movement of love and building positive energy specifically. Something that can help us improve our soul and just want to do good for people and the world we live in. It would be a non-profit. I am actually working on one now called GalacticDreams.
How can our readers follow you on social media?
Follow me on Instagram and Twitter with the handle @iamkatrel, make sure you all check out my new single called "More Love" by Katrel Kelly. It's available on all music streaming sites. Apple Music, Spotify, Tidal, Amazon and Google Play. September Album coming soon real soon. Yes, and check out "Like Me" from my artist Shell Boog. It's on all music platforms I mentioned as well
This was very inspiring. Thank you so much for joining us!
How A Broke Journalist Was Able To Create A 6-Figure Coaching Company
Many freelancers dream of living a financially free life filled with success. That can be very hard at times due to the trap of doing everything yourself. You never should. Many entrepreneurs are stuck in "solopreneur world" stressing and overdoing themselves when they can make the same amount of money delegating sales and fulfillment. Check this out:
Alex Schlinsky is the Founder and CEO of Prospecting On Demand™, a company specializing in helping coaches, consultants, and agency owners implement the systems and strategies necessary to scale their company and become successful CEOs. Over 125 entrepreneurs have built 6-figure companies utilizing the POD™ community and training.
Alex is decorated speaker and author, making appearances at college universities and being featured in renowned publications such as Entrepreneur Magazine, Forbes, and more. It wasn't always the limelight for Alex. He's had many successes, challenges, and major responsibilities. Here are some of his: 
'Can you tell me the story of your prior successes, challenges, and major responsibilities?'
Successes:
Alex has a major list of successes. After working hard on Prospecting On-Demand, Alex has over 500 students. This leads him to many other successes like speaking at his alma mater UCF for Leadership Week educating others on how to scale their businesses. Not only does he mentor over 500 students but owns a 6-figure marketing agency working with personal injury attorneys and owns a 6-figure coaching company. Alex has spoken for USF NSLS inductions 4 times and was published in Entrepreneur, Forbes, and many more agencies. To add the cherry on top, 125+ agencies/coaches hit 6-figures with POD™ and about 20 have hit 7-figures with POD™. A personal achievement of Alex is successfully achieving his childhood dream of working with the Miami Dolphins.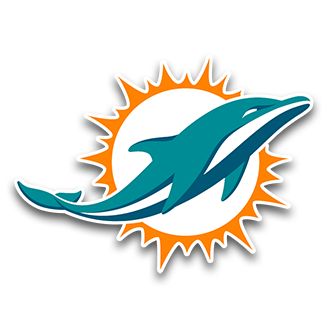 Challenges:
As for challenges Alex explains it best.
"As I got started: Working part-time while at school. Post-graduation realizing my college path led to a dead-end and I had to restart at square 1. With no corporate job, I've always wanted to figure it out on my own led to some LEAN years. Working for the Dolphins and in MMA meant working weekends, long hours, deadlines, and very low pay. Struggled to pay rent for some time while my wife worked as a waiter."
More specific: Mostly great investments in coaching, but one in particular ($30k investment) crippled me for a while. 
Major Responsibilities:
Alex also had a lot of major responsibilities as well! He was handling everything for the agency before ReachLocal stepped in. Did prospecting, sales, and even tried to do fulfillment (ads) even though I was terrible. 
For POD™, created all the content, did all the sales, managed a team of 3-5, made massive investments in coaching that I had to do the work for, etc.

How Entrepreneur Mehran Khan is Transforming the Digital Market at Age 16
With dedication and continuous hard work, one can achieve anything. One just has to work towards the goal with complete honesty and the result will follow sooner or later. Today, we are going to talk about a young boy named Mehran Khan, who is a true inspiration to many youngsters out there, who are feeling lost.
Mehran Khan is a 16-year-old boy, who hails from a Kharan district of Balochistan. Currently, he is one of the most successful entrepreneurs in the country but his journey to the top has been a roller coaster ride with great ups and own. Mehran Khan is the co-Founder of Rifiako Media.
He has made his way to the top with his sheer work and dedications towards his goal of doing something special in life.
When he started his journey from his village, he had no idea where to go. However, destiny had its say and it brought him to the city of dreams, Quetta. After arriving in Quetta, he struggled but soon came to understand what he needed.
After working tirelessly towards his goal, success came knocking at him at a very young age.
After making his niche in marketing, Mehran has expanded his reach to digital video content. Currently, he is producing several digital videos catered to young audience. With this, he has already turned entrepreneur at such a young age.
How This Barber Has Been Able to Completely Reroute His Life Through Entrepreneurship
Entrepreneurship is the name of the game in the 21st century. It even seems to be the last bullet shot on poverty and misery. 
Catalyzed and driven by passion, persistence, patience, and power, meet Guy Coates whose journey to success has been completely undeniable. A life-changing journey that has impacted tens of thousands if not thousands, through entrepreneurship. 
Success is not something you merely pursue, it is something that you attract by the person you become since success never lowers its standard. Indeed entrepreneurship is not only the key but the door to success.
As a smart worker with skills and passion as the better option, Coates has traversed miles. To achieve his success, the entrepreneur sets Goals and targets, visions and dreams to achieve within a certain set time frame. Finally, the marketing tools and strategy he uses are mind-boggling and a mind opener to the young entrepreneurs. 
Skills and Passion
The ability to be a 'man of the people' is not only super career achievement but also a social achievement. Skills speak louder than words and no wonder nobody bothers to check Coates license. Everyone is now fully aware for the past decade and a half, that yes indeed it is not just education but the output that matters. The passion of seeing people looking good and having increased self-esteem has been the driving force behind the entrepreneur venturing into this lucrative entrepreneurship. 
The youtube series he began that recaps local barber battles in the DMV area called the Recap Baber show has cut reality stars.
Skills and passion have been Coates definition for the past 15 years as you cannot separate the latter from the former. Half heartedness is Coates greatest enemy in achieving his goals and for sure passion became experience, the experience became a success which continues to tower beyond the skies.
Goals, Visions, and Targets
Where there is no vision people perish. Coates targets to build a brand big enough for people to trust and buy products to help with their profession and for the clients to have the look last longer. The launching of the classic movement called Beyond the Chair is already underway. 
This will be of great aid to other barbers that will create something for their children. Isn't that great? But as you can tell it will not be an easy task, but who can stop the hero, champion, a conqueror with a whooping wonderful nine children and a grandchild? Viva!